Rooting for Tokyo Game Show 2013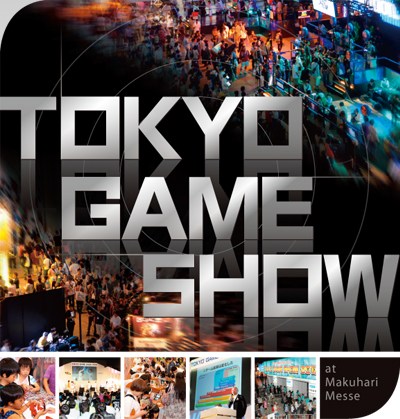 Tokyo Game Show Logo
Credit: http://tgs.cesa.or.jp/english/
We've decided that it would be much better if we work with publishers, but eventually TGS event is coming closer and its application deadline is so tight that we didn't have much time to contact them and close the deal before the event kicks in. Only 1 week left is no go for such an important communication. So we decided to take this chance by our own hands and go to Tokyo with a hope that we could attract some hypes from press, and able to find right publishers to work with. We really don't want to miss this event.
We initially chose 2x2m Turnkey Booth for 4 day in total of exhibition, the cost is around 60K THB up not including flight and accommodation. Although there's still an indie game booth to cut expense in half, but it's not an ideal solution as there's a screening process included. Our chance is not 100% if we select it in this case, and also the deadline is another week away from normal exhibition. Thus we can't rely on it alone in this circumstance. We will confirm all information within the team before starting to apply for TGS booth in a couple of days from now.
We've talked in the team about the expense that might piled up from VISA application (which is so tedious for Japan), flight tickets, accommodation, and living cost. Thus during these months, we have to save as much as we can to be ready for TGS event. All of us will be there, English and Japanese communication skills in our team would come to rescue.
Ping, our game designer, already had VISA travelling to Japan. but Kum and Best would need one. We planned to apply for it around at least 2 months before the event.
For other updates, right now we have really low chance to participate in E3 as they might look passing our entry and it passed several days from submission date set which is 15th May with no response back from IndieCade. In terms of a game build, we've successfully fixed a major bug that causes all characters in the game to suddenly disappear. The build is much more stable and it's guaranteed for the whole life time of game session not to be broken. That's the good thing to hear. Also we will submit a latest build to IndieCade (normal event) in the end of May, then early next month, we will spend time preparing the material for publishers, it will come out in a single bulk of nice information. We hope to hear back from some of them. Then finally, we will focus on production more than ever til the end of June before we will be reviewing our direction and adapting up on that again.
Not to mention that we will definitely have coverage day-by-day while we're there in Japan during 19-22 September. It will be awesome! So please stay tune either by checking back our devlog, or easier by subscribing to our devlog via e-mail.
Til next time.
SC – Wasin
Edit:
Kum wouldn't accompany with the team in this time, still the less will go.
- See more at: http://zombie-hero.com/devlog/?p=130#sthash.9XD3KYMh.dpuf